Providing the best service: How diddi dance use 'The Best Franchise Programme' by WorkBuzz to improve franchisee satisfaction
diddi dance is a preschool dance class franchise, established for over 18 years in the UK, with over 40 franchisees. The classes were devised and started by Anne-Marie Martin, a professional dancer with over 20 years teaching experience. 
In the following case study, Anne-Marie explains how diddi dance work with the 'The Best Franchise Programme' to deliver a better service to their franchisees. 
What value do you get from running participating in the Best Franchise Awards? 
It's good to get honest feedback we can action to ensure we continue to provide the best possible service to the network. 
Was there a particular area you wanted to improve?
Rewards is often flagged as an area of concern. Based on the feedback, we then try and give financial planning sessions from qualified experts.
How do you use the reports? 
We action all feedback, or remind and address elements that we have already completed which the franchisees might have missed.  
How do you use your '5 Star Franchise Satisfaction' award?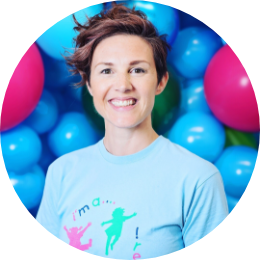 We use the logos on our recruitment presentations for open days.
"Using the benchmark surveys has been vital to us at diddi dance head office to ensure we continue to provide the best service we can to our network. It gives us honest and transparent feedback we can action and address." 
Anne-Marie Martin, Founder, diddi dance