Focusing on feedback: How Molly Maid use 'The Best Franchise Programme' by WorkBuzz to improve franchisee satisfaction

Molly Maid Molly Maid is a domestic cleaning franchise, established for over 35 years in the UK with approximately 70 franchises located from Aberdeen to the South Coast. 
In the following case study, Aaron Watson, Director of Business Development, explains how Molly Maid worked with the 'The Best Franchise Programme' to deliver a better service to their franchisees. 
What value do you get from participating in the Best Franchise Awards? 
From the survey we gain a valuable and honest assessment as to how we are performing as a Franchisor. The anonymity of the survey allows for franchisees to be honest in their feedback, which for us that is vital. It's great to see the areas we are performing well in, but the most important bit is what more can we be doing to improve the levels of satisfaction for our
franchisees. 
Was there a particular area you wanted to improve?
The levels of franchisee satisfaction are most important to us. 
How do you use the reports?

We review the report as a management team and extract the feedback that we feel we can act on and implement measures for us to improve on and increase satisfaction levels.
Naturally there are things franchise owners request or feedback which are not possible, but we also try to address these to explain why they cannot be changed. 
How do you use your '5 Star Franchise Satisfaction' award?

The awards are a fantastic by-product of the survey, and they allow us to celebrate our high levels of franchisees satisfaction both internally and externally. These also become a very valuable tool in promoting our franchise opportunity to prospective franchisees. We send e-shots to our existing database announcing the awards, we feature the logos on our e-mail signature and website. We also feature these awards in news articles both on our website and through media partners and all our social media partners.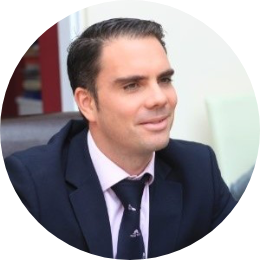 "The WorkBuzz team and, in particular, Sharon Weston, are fantastic in organising and conducting the Franchisee surveys. They are extremely thorough and communicative, ensuring we reach the minimum target number of completed surveys. The feedback is always professionally compiled and presented and extremely informative. I would highly recommend anyone not taking part to do so."
Aaron Watson, Director of Business Development, Molly Maid