Building a dynamic local network: How TaxAssist Accountants use 'The Best Franchise Programme' by WorkBuzz to grow their business

TaxAssist Accountants is the UK's largest network providing tax, accountancy, and business advisory services specifically for small businesses.
With more than 411 TaxAssist Accountants offices nationwide, the network provides
accountancy services, tax returns, payroll, bookkeeping, tax savings and tax advice to 78,000 customers including sole traders, partnerships, limited companies and personal taxpayers. 
In the following case study, Richard Chatten-Hague, explains how TaxAssit work with the 'The Best Franchise Programme' to deliver a better service to their franchisees. 
What value do you get from participating in the Best Franchise Awards? 
Good feedback from our franchises is pivotal to our success as a franchisor and our ability to flourish and grow as a network. The annual WorkBuzz survey allows us to determine that franchisees are happy with the business model, support structures and performance of their businesses and provides a confidential platform for honest and valuable feedback. Each and every comment is read, absorbed and if necessary, acted upon and helps us to maintain our transparent and pro-active approach in the way we operate.
Was there a particular area you wanted to improve?
As a franchisor we wanted to demonstrate that we had full faith in our franchise to deliver what we say we will, and what better way to demonstrate this, than a network survey. Good feedback naturally helps promote the brand and aids new franchisee recruitment. So, our aim is to maintain our 5* Franchisee Satisfaction award, which we have successfully done now for nine years.
How do you use the reports?

As a network with over 200 franchisees, the survey is ideal to capture key information in an easy-to-read format. We use the reports to ensure that we have a true reflection of the network's mood, and we take forward any issues for wider discussion among the directors and senior managers for future planning. 
How do you use your '5 Star Franchise Satisfaction' award?

What better way to maintain our high standing in the franchise industry, as well as the
accounting sector, than by winning awards! TaxAssist Accountants is a proud winner of nine 5 Star Franchisee Satisfaction awards, and we have also won Continuous Improvement and Best Franchise Awards (Business to Business category).
We showcase these awards through our various franchise recruitment marketing including, PR campaigns, franchise recruitment website, social media pages, franchise prospectuses, Discovery Day presentations, Discovery Day Packs, and have the certificates and awards in pride of place at our Group Support Centre!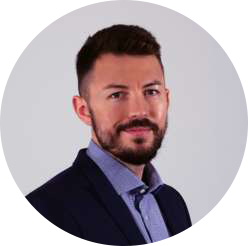 We talk to prospects about the importance of these awards, and they add huge credibility for a potential franchisee who is considering investing in our franchise.
"The team at WorkBuzz has been first class. We are delighted with the survey, the format it is presented in and how we can identify areas that can make us even better as a
franchisor." 
Richard Chatten-Hague, Senior Manager, Global Franchise Support