Taking support to the next level: How Right at Home use 'The Best Franchise Programme' by WorkBuzz to drive performance
Right at Home's services help vulnerable adults to enjoy their independence safely, and to receive the dignity, respect, and kindness they deserve. Their highly personalised,
non-medical care and companionship services help people to live at home and engage with their local community, with support from consistent and trusted CareGivers.
Right at Home's proven business model, two-way screening of prospective franchisees and award-winning support have given them a superb track-record in building quality-focused businesses – they've built a network of 70+ territories over the past 10 years.
Although Right at Home franchise their business, they are first and foremost a care company and, as such, their business is not just about profitability, it is about making a real difference to people's lives. Their franchise owners' commitment to delivering positive outcomes – day in, day out – have resulted in Right at Home becoming a brand synonymous with quality.
In the following case study, Kate Dilworth, explains how Right at Home work with the 'The Best Franchise Programme' to deliver a better service to their franchisees. 
What value do you get from participating in the Best Franchise Awards? 
The Best Franchise Programme Benchmark survey is an extremely valuable tool, for several reasons: 
Franchisee feedback helps us to drive performance and identify areas where our systems and support can be improved

 

By implementing action plans that are directly related to survey feedback, our franchisees know their input is valued and that they are listened to
It has helped us build a highly collaborative culture, maintaining high levels of engagement within the network
It supports franchise recruitment by helping prospective franchisees to build trust in our brand and model
Was there a particular area you wanted to improve?
Our Franchisee Satisfaction Scores help us to attract and recruit high calibre franchise owners and to maintain our focus on delivering the highest possible quality of support and service, at all levels throughout the franchise organisation. 
Our aim is to maintain the consistency that we have achieved through nine years of completing the survey; in which we have achieved Five Star Franchisee status on each occasion. 
How do you use the reports?

The reports help us to shape our operational plan; to focus on the things that matter most to our network and address areas that have been identified for development or improvement. It is one of multiple opportunities for franchise owners to contribute ideas and to assess the impact of different areas of franchise support. 
How do you use your '5 Star Franchise Satisfaction' award?

The award is used internally, to affirm to the network the continued independent recognition of quality within the organisation, and externally as a key element of our franchise recruitment marketing strategy. The logo is displayed prominently throughout all collateral, to demonstrate credibility and build trust in the brand, and the conversations around it enable us to convey our commitment to putting franchisee support at the very heart of our business model.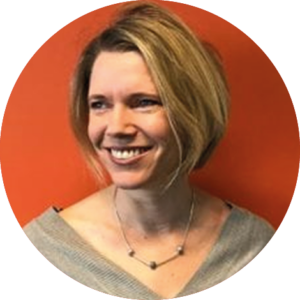 "We are an ambitious organisation; always looking at new ways to innovate within our space and take our brand and support offering to the next level.

The WorkBuzz Benchmark Satisfaction Survey is an integral part of our working practice; its is the key to delivering continuous improvements in our franchise system and to ensuring we never become complacent. 
It has helped us to work in partnership with our valued franchisees and their teams, creating a collaborative culture and a highly engaged network of franchise owners, who share our commitment to striving for excellence. 
The Workbuzz team are extremely professional, forward-thinking, and fully focused on enabling best practice for franchisor and franchisees alike, and their support along our journey has been, and remains, highly valued." 
Kate Dilworth, Franchise Recruitment Manager